Congratulations to Nathan + Heather for tying the knot, yesterday, in Lowell, MI, at the River Edge Bed & Breakfast & Gathering.  It was a beautiful fall day with an atmosphere to match.  You could tell the guests had so much love to share for this couple.  We enjoyed meeting them and joining in on the fun of the celebration.
Press play to watch the flash video of the fun that was had inside the Volkswagen bus!
You'll find the digital downloadable photo strips from your event HERE.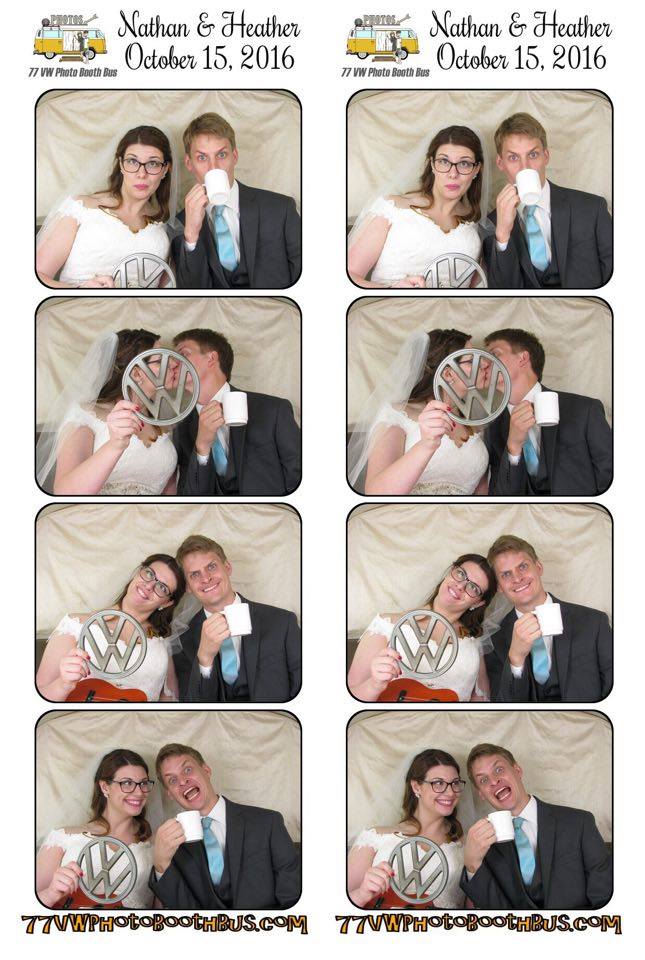 Nathan & Heather,
Thank you so much for inviting the 77 VW Photo Booth Bus to your wonderful wedding celebration!  You and your friends and family were one of the all time best groups of people we've work with!
Venue:  River Edge Bed & Breakfast & Gathering {Bill & Brenda}
Photos on this page were all taken by BDE Photography | Raecale Stull {owner of the 77 VW Photo Booth Bus}